Edmond, Oklahoma!
Welcome to Edmond! –
– Located in the heart of Oklahoma, Edmond is thirteen miles north of downtown Oklahoma City and is one of the fastest growing cities in the state. Edmond is a great place to live, work, and raise a family. It has the feeling of a small town atmosphere, but has all the conveniences of a large city. Downtown Edmond is busy with small businesses, antiquing shopping, and specialty stores to meet all your needs. Edmond is only minutes away from exciting attractions such as the National Cowboy Hall of Fame, Remington Park Race Track, the Science Museum Oklahoma, Bricktown, historic Guthrie, and the Lazy E Arena.

Downtown Edmond
Area –
The Edmond City limits covers 90 square miles. The Edmond School District covers 97 square miles.
Climate –
Longitude: 97 36'W

Elevation: 1,285 feet above sea level

January is the coolest month – avg. temp 25.9F

July is the warmest month – avg. temp 82.1F

Average Rainfall – 30.89 inches

Average Humidity – 54%

Average Wind Velocity – 12.4 MPH

Population –
2015 Edmond: 89,182

2015 OKC Metro: 1,343,996

Government –
Edmond is a chartered Manager-Council form of government. The Mayor is elected at-large. Council members are nominated from four wards and elected at-large.
Education –
Edmond is home to the University of Central Oklahoma (UCO), but many other universities are within a thirty-minute drive. Edmond Public Schools have a strong, rigorous curriculum and are recognized as being in the top third nationally. ACT, SAT, IOWA, and TAP scores all rank above national averages and the graduation rate for high school seniors is 98.1%. Composite scores on the ACT by school: North: 24; Memorial: 23.7; Santa Fe: 22.5. The number of Edmond residents over twenty-five with college degrees is 51%; the U.S. average is 32%.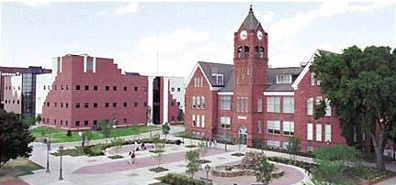 University of Central Oklahoma
Health Care –
OU Medical Center Edmond is a state of the art facility servicing all of the medical needs within the community and surrounding area. It is licensed for 94 beds and is staffed by 400 physicians.

Integris Health Edmond opened October 3, 2011 in Edmond at I-35 and 15th. IHE offers comprehensive medical and surgical services to Oklahoma, Logan, and Lincoln counties. This

campus consists of a full service hospital with 40 inpatient beds and a medical office building. Facilities include a Level III emergency department, and an intensive care unit.


Average Household Income in 2015:

Edmond – $103,237

OKC-MSA – $68,014

Oklahoma – $62,352

US Avg. – $74,699


Taxable Retail Sales:

2015 – $1.7 billion
2008 – $1.3 billion
2000 – $765,300



Unemployment in 2015: 2.8%
Tax Structure –
The City of Edmond's budget is comprised primarily of sales tax and utility sales. Property taxes fund county government, public and vo-tech education, libraries, and health services, but not municipal government.
Edmond 3.75%
State 4.5%
Property tax: (also called Ad Valorem Taxes of Millage Levies)
Edmond: 105.71 mills per $1,000 of assessed value. Residential and commercial real estate are taxed identically.
Cost of Living
100% = U.S. Average
96.1% = 2015 Edmond
$280,205 = Average Price of an existing Single Family Home in Edmond
$339,797 = Average Price of a new construction Single Family Home in Edmond
Churches –
Edmond has an active religious community. Fourteen separate faiths are represented in the city's forty-seven churches.
Golf
– Edmond is truly Oklahoma's golfing paradise featuring seven courses within the city limits and 30 others within a 30 minute or less drive.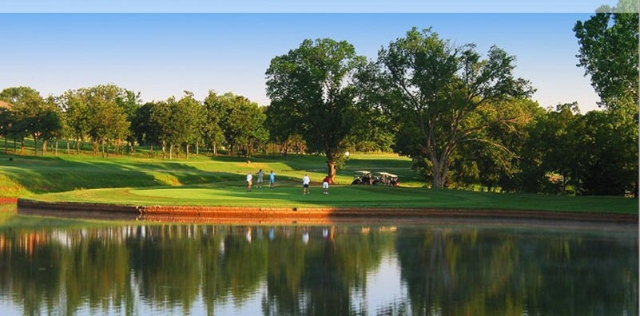 Fairfax Golf Course
It's my job to know EVERYTHING about Oklahoma City, Edmond and Deer Creek!

Ask me any question

. Or request a

FREE Edmond information package

. There's no obligation, and I promise to get back to you quickly…