Oklahoma City, Edmond and Deer Creek Information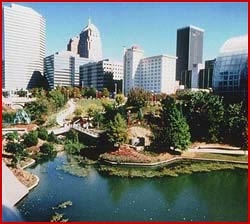 Oklahoma City
is at the center of an emerging spirit of growth that has revitalized and transformed this once frontier town into the envy of the Southwest. Offering the friendliness and charm of a small southern city within its rather large 622 square miles, Oklahoma City is a unique blend of contemporary and historical sensibilities. Over one million residents have made their homes in Oklahoma City and the surrounding metro area, enjoying 3,000 hours of beautiful sunshine each year. Oklahoma City was founded in a single day – April 22, 1889, when the Unassigned Lands in Oklahoma Territory were first opened for settlement. Known primarily for its legendary cowboy heritage and frontier spirit, Oklahoma City has revitalized its historic past while reinventing its vision for the future.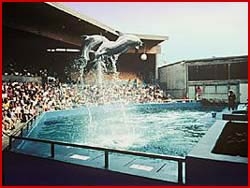 Oklahoma City Zoo
Forbes.com recently announced OKC was one of the fastest growing cities.
Other kudos for Oklahoma City:
OKC is in the top 10 of U.S. cities w/highest income growth rate
OKC ranked 4rd for best city for millenials by USA Today
OKC ranks 9th on sest state for military retirees list per Brookings
OKC ranks 3rd for best large cities to start a business per Kiplinger
OKC ranks 8th best city to find a job per Fortune
Location –
The Oklahoma City Metropolitan Statistical Area (MSA) includes 4 counties: Oklahoma, Canadian, Cleveland, and Pottawatomie. The Oklahoma City MSA is the 46th largest metropolitan area in the U.S.
Oklahoma City area: 622 square miles

Oklahoma City elevation: 1,285 feet above sea level

Population –
Oklahoma City is the most populous city in the State of Oklahoma. Currently, the Oklahoma City MSA population is estimated to be 1,206,142 while Oklahoma City's population is estimated to be 551,789.
Climate –
Average and annual temperature is 60Fwith an average rainfall of 33.36 inches and average snowfall of 9.7 inches per year.
Government –
Police Department: a central Police Station with 5 substations, 1029 sworn officers, and 237 support personnel

Fire Department: 35 Stations, 999 Uniformed Firefighters

Education – K-12
Student Population – 40,905

Average Class Size – 19.4

Graduation Rate – 97.1

Cost per Student (2007-2008) – $6,777

Major Industries –
Aviation & Aerospace, Bioscience, Energy, Healthcare, Manufacturing. The latest news is The Boeing Co. recently announced plans to move 550 engineering jobs to OKC from Long Beach, CA. Welcome Boeing employees!
Military –
Located southeast of Oklahoma City, Tinker Air Force Base is one of the premier maintenance and repair facilities within the Department of Defense. Tinker Air Force Base is the 2nd largest military air depot in the nation. Tinker's largest organization is the Oklahoma City Air Logistics Center (OC-ALC), one of five depot repair centers in the Air Force Command. Tinker employs 7,366 military personnel and 14,481 civilians with a combined annual payroll of over $737,600,000.